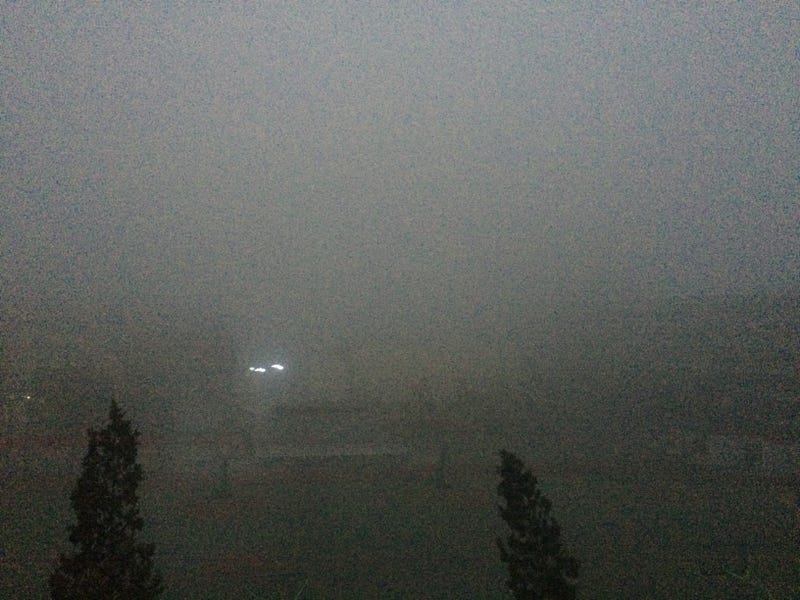 It's day four since the second "Airpocolypse" began and Beijing's air pollution problem seems to be going no where.
The above photo was taken this morning as I was getting ready to leave my apartment to goto work. You can't even see the school building in the background!!! Keep in mind, this photo was taken round 6 am so it's still dark, but as the day went on (as of this writing, it's 10am China Time) it still hasn't gotten better.
This is utterly depressing.
For those of you who don't know, I'm Kotaku's China guy. I live in this smog filled city known as Beijing, the capital of China.
Since 2012 the air quality in Beijing has been on a steep decline. This kind of pollution isn't all the time! It's not even most of the time. Cumulatively it probably appears 1/4 of the year.
Last year, the smog hit a particularly high level and the term "Airpocolypse" was coined.